When LinkedIn decided "We don't want to be just a place where people can find a job. Want want to be more like Facebook…" I knew there was no way this was going to end well. And I was right, as my feed is now full of business contacts all sharing the latest moment of wisdom from the modern-day snake oil salesmen: Motivational Speakers.
If you ever take a closer look at these "inspirational wunderkinds" and look at where they are coming from professionally, you can get a good idea of their background. Many of them were involved with marketing at one point of their careers, so — sticking with what they know — they market in their webinars and IRL seminars "insight" on the secrets of success. I've seen one individual call herself a "Chief Inspirational Officer" (see what she did there?) while another posted "Do the thing for yourself not for others. When it's for you, it's passion. When it's for others, it's your job."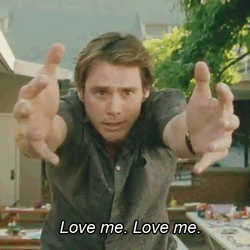 When you're in the moment with these Cults of Personality, I'll admit it's all incredible, awesome, and affirming; but stepping back and really looking at their "secrets" you're paying top dollar to find out more about, you discover what they are selling: Common Fucking Sense. Live passionately! Set goals and then map yourself a path to those goals! Water is wet! Fire is hot! Put your pants on one leg at a time, you dumbass! Many of these gurus take Life 101 approaches and re-package them as "Life's Secrets" which is ridiculous.
Actually, I take that back. What's ridiculous is when these "Motivational Mavericks" (and yes, all of the titles I have seen before, and they hurt my brain…) attempt to work off-script. Then you see just how little they really know.
Step back in time with me for a moment…
[Read more…]

about You Got This. And Other Things You Already Knew.