Yesterday, I had a pretty rattling exchange on Facebook. (I know — a bad back-and-forth on Facebook?! Inconceivable!) The headline reading "Hollywood Film Depicts Trump Supporters Being Hunted for Sport by Liberals" appeared in my feed, and immediately my "Peter Tingle" kicked into overdrive. I went to Google and looked up "The Hunt, 2019 film" as that was what this news article (not flagged by Facebook, mind you) was pertaining to. The official plot of The Hunt is as follows:
Twelve strangers wake up in a clearing. They don't know where they are, or how they got there. They don't know they've been chosen… for a very specific purpose … The Hunt. In the shadow of a dark internet conspiracy theory, a group of globalist elites gathers for the very first time at a remote Manor House to hunt humans for sport. But the elites' master plan is about to be derailed because one of the hunted, Crystal (Betty Gilpin, GLOW), knows The Hunters' game better than they do. She turns the tables on the killers, picking them off, one by one, as she makes her way toward the mysterious woman (two-time Oscar® winner Hilary Swank) at the center of it all.
It would be naïve to think this revisted trope isn't inspired by current politics. Hollywood tapping a cultural powder keg is nothing new, or have you missed The Purge movies? On reading the description, no mention of Trump supporters specifically. I did find a string of stories from a variety of news sources reporting that ads for the film were pulled in light of the shootings in El Paso, Texas and Dayton, Ohio; but digging a little deeper, I found the earlier headline reported in three different versions on these websites:
The Blaze (conservative website with Glenn Beck listed as a founder)
Breitbart (alt-right news source founded by Steve Bannon)
Fox News
That's it. Three. Out of all the news sources available online.
So I went to the poster — a friend of mine that I know and respect — and offered up this as an alternative opinion, ending with the note "Five minutes of research. Know your resources."
Not only was my comment deleted, but I was told that I was entitled to my opinion but not on her page.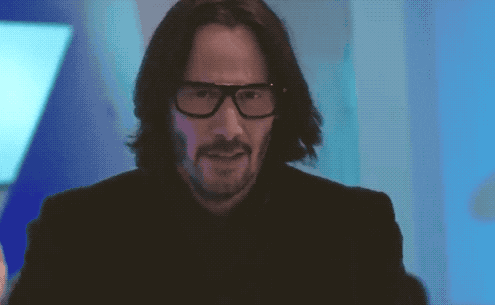 This makes me wonder if this is why fake news and clickbait works. The reason there is so much of it is the same reason we get SPAM by the truckload. It is a reliable and proven to generate clickthroughs, and therefore, generate revenue. As for myself, five minutes of research online reveals a couple of things here:
The news sources reporting this scandal tend to lean in one direction concerning bias.
Other news sources, particularly ones focusing on Entertainment, did not confirm or deny this story.
One news source reporting the story runs questionable stories, leaning more towards the sensational. (And no, that's not an opinion. One of the news sources I mention here I have a personal history to draw from.)
And this took me all of five minutes to find out and deduce, but therein lies the issue: my research took four minutes and fifty-nine seconds too long for the average Internet consumer.
Research is something I do as a writer and as a communications professional because it is easy to get caught by a meme, a quote, or a headline. Years ago, before fake news became something of an Olympic sport, I would constantly fall for "news" (opinion pieces, blogs, spoof sites, satire) that turned out to be misleading, unsubstantiated, or simply false. It went from being funny to embarrassing, so I now attempt to take a moment, look up the quote or the headline, and try to find out more about the story. However, in this astounding age of Social Media, instead of working under the discipline of "You can't believe everything you read on the Internet…" (Remember that from the early 2000's?) we are now in the midst of the "I saw this as a [meme/news item] on [insert social media platform] so it must be true!" doctrine. Online audiences refused to be hindered by checking the legitimacy of a news story, preferring headlines, video clips, and sound bytes presented to them in a quick and consumable fashion. It's not their job to check and see where the story originates from or to even check and see how credible the news source is. That's someone else's job. And if Facebook — who has promised to really crack down on false or questionable news sources — hasn't blackballed it, then there's got to be truth in it, right?
Speaking of "right" I will not say it is only the conservative news sources guilty of fake news. Just as many left-leaning resources ranging from The Huffington Post to The Christian Left standing for "truth" circulate memes of dubious factual worth. A few liberal news sources like Salon and Talking Points Memo were reporting that the recovering victims of the El Paso shooting refused to visit with President Trump, insinuating solidarity. That's not quite how it played out. Snopes may try to debunk these false claims, quotes, and figures, but even Snopes can't catch them all. Same can be said for Facebook who can quickly stop a photo of a woman's nipple from going viral; but they are "struggling to keep up" when it comes to pages circulating hate speech…all the way from Russia.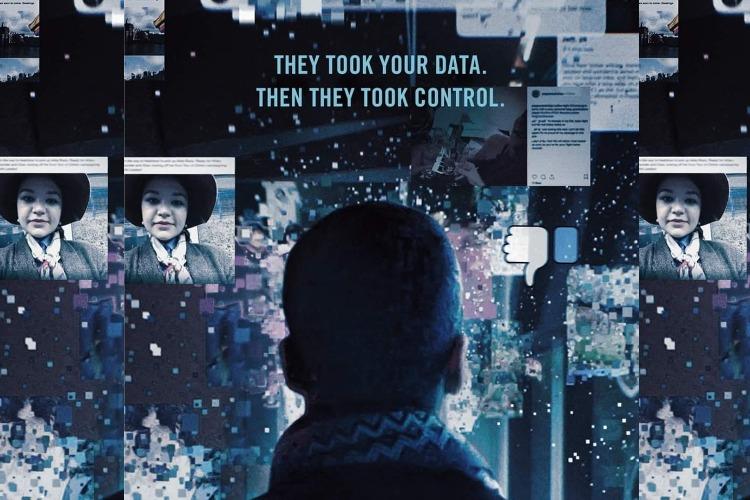 Fake News and the ease of falling for it is not a problem solely the product of one political agenda, but a real concern as it prevents civil conversations and educated debates from happening. It also discredits The question is, though, how do you separate the fact from the fallacy, and what is our responsibility as citizens of Social Media to one another? Perhaps the most important thing we can do to combat fake news is not endeavor to be the first to share. Yeah, it's pretty thrilling to be that provider of news that everyone shares. It makes you feel like you have your finger on the pulse of the Interwebz, and that people trust you to let them know what's what. There's nothing wrong with looking at that sensational headline and asking yourself, "Is this for real?" If it sounds incredulous, there's a chance it just might be clickbait or complete crap. But what about others in your respective networks? What if they are circulating websites accountable to no one other than their agendas? Sadly, pointing out a problem can go volatile akin to a Molotov cocktail hurtled by a Yankee's pitcher. Even sticking to the facts only escalates the emotions because — and let's be honest about this — no one wants to find themselves dupes or be wrong about anything. And this is when the "Delete Comments" or "Block" functions come in handy. In the end, that friend, family member, or co-worker has the final say about what appears on their platform. But you? You can remain informed. You can take five minutes to find out what is news and what is opinion, what is fact and what is fiction, what is sensical and what is sensational. It would only take a search string and a few minutes to dig. What's the worst that could happen?
You could learn something. And you know, nothing wrong with that.