I know, I know…I went through the month of November without a blog post; but I'm back with a super-sized entry rivaling the amount of food you may have enjoyed this past Thanksgiving. So, buckle up. This one's a wild ride, to be sure.
Part of the reason I've been quiet here is on account of my current job hunt. Job hunting is never pleasant. There's a lot of stress involved in making sure the resume is up to par, the cover letter captures both briefly and succinctly who you are, and when the interview happens, you present the best representation of yourself. It's a bit like dating, only there's a steady paycheck, medical benefits, and a 401K plan involved.
And if the latter is involved when you're dating, you're seriously working too hard at this dating thing.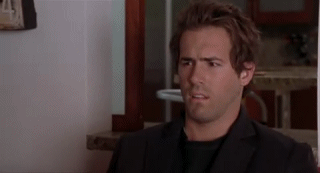 But I digress…
Interview advice comes at a dime a dozen in what to do and how to do it, and I'll admit, I'm planning another "Twitch Dad" stream where I will talk about prepping for interviews. What will make my stream a bit different will be when I cover what's on my mind in this blogpost. Sure, you hear career coaches, life coaches, and resume doctors all sharing their best bits of advice for nailing a job interview, but what should be covered is what to do when things start going poorly. It's not so much of "What do I do?" so much as "How do I make a graceful exit?" I'm talking about those moments where and when you need to pull the ejection handle because you will find yourself in such an interview for a job that makes unemployment look good.
These are those tells you should keep an eye and an ear for.
The "I've got something better to do than this" Interview. This was my most recent interview for a VP of Communications position. Coming off the heels of a fantastic phone interview only days prior, I was excited about this opportunity, liked the location of the offices, and was extremely optimistic going into this face-to-face interview. After taking my seat, I immediately noticed a problem: the interviewer couldn't look me in the eye. Weirder still, the interviewer was the same woman that took a keen interest in me on the phone earlier that week. In-person she just couldn't focus. I offered to reschedule as I knew the organization had a big trade event next week. "No, we really should get on with this," was her response.
The whole reason we scheduled this in-person follow-up the same week as the initial call was so I could meet the head of the trade union (visiting from out-of-town). Five minutes go by. Ten minutes go by. I'm being asked the same questions from the phone call interview; and with all this, she's still not really focused on me. At the fifteen-minute mark, I knew I wasn't seeing anyone else, so I kept my answers to the basics. I was heading back for the train station just after being there for twenty minutes.
The takeaway: If you can't make time for me in an interview, how will you make time for me when a situation pops up at work and I need your help? No, thanks. You do what you need to do.
The "We Own Your Ass" Interview: I was kind of surprised when I saw the listing — a phone card vendor in need of a Social Media Manager. First off, I didn't think phone cards were still a thing in the second decade of the 2000's. (SPOILER: They are apparently.) Still, I needed the gig, it was a little closer to home, and they called me within moments of sending in the application. I got to the meeting room where I was to be interviewed by the VP of Marketing, the Human Resources representative, and the President of the company. That's a little unusual for a first interview, but I went on with the presentation of my portfolio regardless. When I reached a section concerning two successful Kickstarters, the President asked me "How much time do you invest into your books?" My response was "I work on those after hours, and lunch hours if I'm on deadline." He nodded and then said, "Well, you need to understand, if you take this position," and he motioned to the screen showing off my book covers, "all this comes to an end."
"Well, the science fiction writing happens on my time," I replied, "as it is mine."
The interview lasted roughly five minutes after that. I practically ran for the door.
The takeaway: The paycheck is compensation for your skills, time, and background. It is not indentured servitude. No boss owns you. Ever.
The "Jabaited!" Interview: This interview holds a unique distinction: I walked out of it. I was not excused from the interview nor did I see this interview to the bitter end. I shut it down and left. And for a very good reason: there was no job.
Yeah, a lot to unpack with this one…
The job advertised on LinkedIn was for a company called Resume Not Required (or RNR, for short), and they were in need of a Social Media Manager. I was extended an interview within a few days of applying so it was evident they needed someone quick. On looking at what they were, RNR was something of a non-conventional staffing agency and headhunter service for people looking for a place to land; and according to their modest website, they were able to find people dream jobs without the bother of a resume. Curious as to how they managed this and excited about the possibility of a full-time social media position, I show up for my interview. With RNR's CEO.
Quick Side Note: If your initial interview is with a President or CEO, this means it's either a small business or a startup. It's rare to jump to the head of the line on your first interview but as you see, it happens.
The CEO meets me at the receptionist's desk and engages in some friendly chatter. The subject of electric vehicles comes up, and I mention that I have written a few blogposts about the importance of EVs, sustainability, and the like. He asks me, "Why don't you write for some of the big EV blogs online?" I replied, "Many of them have their own staff writers or aren't accepting submissions." He returns with "Or maybe you're just not that good of a writer."
I offer him a resume because, yeah, that is what you do. He laughs, shakes his head, and says "What are you doing?" I laugh it off and say, "I know. This isn't what you do, but there are standards…" He shakes his head, smiling wide, and says "This is not going well. This is not going well at all."

Did I mention I haven't even taken a seat yet? "Should I leave?" I ask.
"No-no-no, take a seat. Let's talk."
He asks about my experience with social media. I make it about as far as "Well, I arrived at Intersections where they had no social media presence…" before he interrupts me and tells me that social media really wasn't all that big of a deal. It was the current trend, according to him, and he didn't think it was really worth the time and effort put into it. He then glances at my resume, and asks me about my experience at APUS. I began with "I led a team…" when he interrupts me again and proceeded to tell me that real leaders — real innovators — don't need a team. They were a team in themselves. And so it would go: I begin to answer his questions only to have him interrupt me to tell me how wrong I was. He then shook his head and said again, "This interview isn't going well at all."
That's when I stood, took my resume from his desk, and said "Well then, sorry to have taken up your valuable time." Keep in mind: I'm unemployed at this time. Unemployment, though, was far better and more pleasant than whatever this opportunity promised.
That was when he played his final hand: "Heeeeeyyyy," and I'm not exaggerating — he rocked all the way back in his chair and said with a big smile, "I'm trying to help you."
And that was when I realized this wasn't an interview. This was a sales pitch.
The takeaway: If an interviewer is refusing to let you answer a question, let alone insults you within five minutes of meeting you, then you have a very good idea of how working for this company will be. Also, research is key. This interview is partially why I am such a stickler for it. While I had done some quick research on the company, I discovered on getting home that this guy had pulled the same stunt repeatedly with interview candidates. Might be a reason why in my researching for this blogpost I found out RNR is listed as "Permanently Closed" by Google.
Shocker that.
The "So Hip We Can't See Over Our Own Pelvis" Interview: This was an interview I regret not walking out of, but I just had to stick it out because "No, I really want to see how this shitshow plays out." The role was for a Digital Marketing Manager for a startup. I walked into this interview, dressed for success; but as it was Friday, I was overdressed as it was casual day. It was tank tops and shorts. A "Day at the Beach" theme, so the head of HR (not decked out in tank tops or shorts, mind you) told me. I walked into the interview where I was greeted by the head of Marketing, the head of Sales, and two others, dressed in business formal. "So," the head of HR began, motioning to the three of us who were not ready for a round of Beach Blanket Bingo, "the three of you here are applying for our Manager of Digital Marketing position…"
This is, apparently, a thing Google and hawt startups do: group interviews. Instead of meeting with them individually, candidates are screened for the position together. It saves time for the various associates involved in the process.
To kick off this gnarly love-interview, we had to introduce ourselves with a brief overview of our career in digital marketing. Turns out I was the only one with any experience. Candidate A was fresh out of college and looking for his first job. Candidate B was changing careers, and she had experience in marketing businesses…for her friends. Then there was me. I came out of the box swinging with bylines and years of experience for corporations. No, I didn't do this to make myself feel better. I did this to show just how inappropriate this entire interview process was. When I was done, I was embarrassed. Not really sure for who, truth be told.
Attention then turned to the position itself…which lasted all of five minutes. The next twenty were about how crash-hot-awesome it was to work there. There were coffee and cappuccino machines, a fully-equipped bar (with kegs), a game room (no quarters necessary), catered lunches on Friday, and wild "Happy Hours" on the premises twice a month. "Most of our staff are either newlyweds or single, but for our odd married-with-kids associates, we'll do a family night once a month so they feel included." Any questions I had about the job itself (and yeah, I was the only one of the three of us asking) were deflected quickly back to the fun times this group had after their Inter-Office Happy Hours. The more they talked, the less it sounded like a startup and more like a co-ed frat house. A frat house that needed a digital marketing strategy.
When they asked me "What is your price range?" I went high. Higher than I should have for a startup. I did not hear back from these people. What a shame.
The takeaway: I get it. You want to be Google. Unless your sign reads "Google" I got some news for you: You're not Google. And a job interview should not be a round of Fortnite where the last man standing gets the gig.
Sometimes, interviews are impossible to recover; and in my experience, it is usually because of the work environment itself. Yes, you might be in a situation where you are taking on a job because you have to, because you have no other choice in order to make sure bills get paid and responsibilities are met. In that particular case, the job hunt continues as a paycheck once again crosses your desk. However, there are some jobs out there that may not be a good fit from the start. We all need a car, but why invest in one you know has a dodgy engine? We all need an apartment or a home, but why invest in one that has a front door "on backorder" and you manage in the meantime? Jobs should be given the same amount of consideration. The interview process is not only about you. It's also about who's hiring you.
Think of this as the self-care in job hunting. And yes, self-care matters.